Book Details
World Atlas of Coffee : From beans to brewing - coffees explored, explained and enjoyed (World Atlas of) -- Hardback

Published Date : 2014/10

Binding : Hardcover

ISBN : 9781845337872

BookWeb Price : US$52.48
Kinokuniya Member price : US$47.23


Availability Status :

Out of stock. We will check the availability of the item with the publisher. Usually ships from our U.S. depot within 12-15 working days from time of order if the item is in stock. Your account will only be charged upon delivery.

Book Description

Coffee has never been better, or more interesting, than it is today. Coffee producers have access to more varieties and techniques than ever before and we, as consumers, can share in that expertise to make sure the coffee we drink is the best we can find. Where coffee comes from, how it was harvested, the roasting process and the water used to make the brew are just a few of the factors that influence the taste of what we drink. Champion barista and coffee roaster James Hoffmann examines these key factors, looking at varieties of coffee, the influence of terroir, how it is harvested and processed, the roasting methods used, through to the way in which the beans are brewed. Country by country - from Bolivia to Zambia - he then identifies key characteristics and the methods that determine the quality of that country's output. Along the way we learn about everything from the development of the espresso machine, to why strength guides on supermarket coffee are really not good news. This is the first book to chart the coffee production of over 35 countries, encompassing knowledge never previously published outside the coffee industry. For everyone who wants to understand more about coffee and its wonderful nuances and possibilities, this is the book to have.
Customers Who Bought This Item Also Bought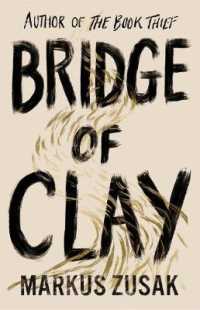 Bridge of Clay : From bes
...
US$47.48
for Kinokuniya Member:
US$42.73

WEEKLY BESTSELLERS English Books
Ito, Junji/ Allen, Jocelyne (TRN)/ Erbes, Eric (ILT)/ Grano, Adam (ILT