Book Details
Knitting Tin Book -- Mixed media product

Published Date : 2011/11

ISBN : 9781844009800

BookWeb Price : THB 1,040.00
Kinokuniya Privilege Card member price : THB 936.00


Availability Status :

Our fulfillment centre has the item in stock.
Usually dispatches within 3 working days.

Stock Information
Store
Shelf Location
Click here
Stock
Siam Paragon
EB099, EB233
Map
Sukhumvit
-
Bangkok
EB139, EB129
Map
Important

While every attempt has been made to ensure stock availability, occasionally we do run out of stock at our stores.
Retail store and online prices may vary.
To confirm availability and pricing, please call the store directly.

Retail Store Contact Details and Operating Hours
Book Description


The Knit Book is a gift set that is sure to wow any novice knitter. Cath Kidston has created an exclusive yet simple striped scarf design that is the perfect beginner hand-knit project. Using double-knitting weight yarn in six classic, cheery Cath Kidston colours, you can now make your own Cath Kidston scarf. Packaged in a bright floral design, re-useable tin, this gift set includes everything you need to make the scarf including six balls of yarn, one pair of red metal 4mm knitting needles plus a double-sided pattern sheet that gives all the instructions for making up the scarf. In addition, the gift set includes a 48 page paperback booklet containing all the essential how-to-knit information on the basic knitting techniques, including casting on, casting off, changing colours and achieving an even tension across your knitting. There is even an alternative scarf design in case stripes aren't your personal style. With clearly written instructions accompanied by explanatory diagrams, The Knit Book will get everyone reaching for their needles in time to make this cosy scarf.of such rights.Clear explanations and diagrams, frequently asked questions, and case studies make these topics accessible to any reader. The case studies also provide a theory of patent perspectives that helps explain why access to medicine, though a universal goal, remains elusive in practice. The book aims to provide an important first step toward eventual workable solutions by promoting a better understanding of existing and future laws that impact access to medicine.

Contents

I. BACKGROUND 1. FROM CONCEPTION TO COMMERCIAL SUCCESS 2. A LIMITATION ON THE PATENT RIGHT TO EXCLUDE "PARALLEL IMPORTS": AN INTRODUCTION TO INTERNATIONAL EXHAUSTION II. THE CURRENT FRAMEWORK 3. AN INTRODUCTION TO TRIPS 4. FREEDOM UNDER TRIPS: INDIA AS AN EXAMPLE 5. COMPULSORY LICENSING UNDER TRIPS: AN INTRODUCTION 6. COMPULSORY LICENSE CASE STUDY: AN INTRODUCTION TO COMPETING PATENT PERSPECTIVES 7. COMPLICATED COMPULSORY LICENSES: THE WAIVER/ARTICLE 31BIS "SOLUTION" III. THE EVOLVING FRAMEWORK 8. AN OVERVIEW OF "TRIPS-PLUS" STANDARDS 9. BEYOND PATENTS: PROTECTING DRUGS THROUGH REGULATORY LAWS 10. SUSPENSIONS OF IN TRANSIT GENERIC DRUGS: A CASE STUDY OF COMPETING PERSPECTIVES 11. A HISTORICAL VIEW OF ACCESS TO MEDICINE THROUGH THE LENS OF PATENT PERSPECTIVES 12.
Customers Who Bought This Item Also Bought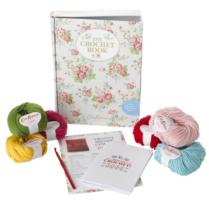 Crochet Tin Book -- Mixed
...
THB 1,040.00
for KPC member:
THB 936.00

WEEKLY BESTSELLERS Under same category