Book Details
Answer : Supercharge the Law of Attraction and Find the Secret of True Happiness -- Hardback

Published Date : 2011/12

Binding : Hardcover

ISBN : 9781409112716

BookWeb Price : S$ 37.60
Kinokuniya Privilege Card member price : S$ 33.84


Availability Status :

Out of stock.
The item is subject to availability at publisher. We will e-mail you with an estimated delivery date as soon as we have more information.

Book Description

The Answer is within you. You have the power to change your life and fulfil every dream and every desire. With The Answer, you will find true happiness. Following on from the hugely successful Laws of Attraction guide The Secret, The Answer is a simple 'how to' guide for using and supercharging the Law of Attraction to create the life you desire. The Answer inspires and encourages; it works with you to clarify your wants, how to action your desires and how to achieve true happiness. For many years Glenn Harrold has been practising the ancient principles of hypnosis. Now, in this very special and unique book, he combines his expertise with the Law of Attraction. He offers tools and techniques for supercharging your questions to the Universe and getting the answers that you are looking for. And along the way you will gain a greater understanding of yourself, who you are and what will truly make you happy. The secret to happiness is within you. Unlock the secret by reading The Answer.
Customers Who Bought This Item Also Bought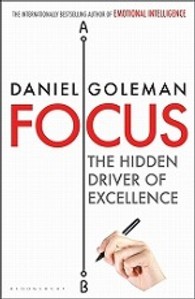 Focus : The Hidden Driver
...
S$ 23.49
for KPC member:
S$ 21.14

WEEKLY BESTSELLERS Under same category
Hicks, Esther/ Hicks, Jerry