Enjoy 20% off these three business books.

---

The Power of Visual Storytelling : How to Use Visuals, Videos, and Social Media to Market Your Brand

---

The Little Book of Market Wizards

---

FT Guide Banking
Book Details
Answer : Supercharge the Law of Attraction and Find the Secret of True Happiness -- Hardback

Published Date : 2011/12

Binding : Hardcover

ISBN : 9781409112716

BookWeb Price : S$ 31.95
Kinokuniya Privilege Card member price : S$ 25.56


Availability Status :

In stock at the Fulfillment Centre.
Usually dispatches within 5 working days.

Stock Information
Store
Shelf Location
Click here
Stock
Singapore Main Store
A09-03, B05-05, B05-06
Map
Liang Court Store
-
Bugis Junction Store
-
Important

While every attempt has been made to ensure stock availability, occasionally we do run out of stock at our stores.
Retail store and online prices may vary.
To confirm availability and pricing, please call the store directly.

Retail Store Contact Details and Operating Hours
Book Description

The Answer is within you. You have the power to change your life and fulfil every dream and every desire. With The Answer, you will find true happiness. Following on from the hugely successful Laws of Attraction guide The Secret, The Answer is a simple 'how to' guide for using and supercharging the Law of Attraction to create the life you desire. The Answer inspires and encourages; it works with you to clarify your wants, how to action your desires and how to achieve true happiness. For many years Glenn Harrold has been practising the ancient principles of hypnosis. Now, in this very special and unique book, he combines his expertise with the Law of Attraction. He offers tools and techniques for supercharging your questions to the Universe and getting the answers that you are looking for. And along the way you will gain a greater understanding of yourself, who you are and what will truly make you happy. The secret to happiness is within you. Unlock the secret by reading The Answer.BD BE BF BG BH BI BJ BL BM BN BO BR BS BT BV BW BY BZ CC CD CF CG CH CI CK CL CM CN CO CR CU CV CX CY CZ DE DJ DK DM DO DZ EC EE EG EH ER ES ET FI FJ FK FM FO FR GA GD GE GF GG GH GI GL GM GN GP GQ GR GS GT GU GW GY HK HM HN HR HT HU ID IL IM IN IO IQ IR IS IT JE JM JO JP KE KG KH KI KM KN KP KR KW KY KZ LA LB LC LI LK LR LS LT LU LV LY MA MC MD ME MF MG MH MK ML MM MN MO MP MQ MR MS MT MU MV MW MX MY MZ NA NC NE NF NG NI NL NO NP NR NU OM PA PE PF PG PH PK PL PM PN PR PS PT PW PY QA RE RO RS RU RW SA SB SC SD SE SG SH SI SJ SK SL SM SN SO SR ST SV SY SZ TC TD TF TG TH TJ TK TL TM TN TO TR TT TV TW TZ UA UG UM UY UZ VA VC VE VG VI VN VU WF WS YE YT ZM ZWjustice: a Foucaldian perspective, Giuseppe Maglione; Gatekeeping in restorative justice and related research, Anne Hayden. Part II Case Studies in Contemporary Society: The nexus between rights and restorative justice: using a case example of an organization 'C' - the right - or moral and spiritual claim - to recognition, Robert E. Mackay; Global justice, restorative justice and universal peace in the reality of international politics and state power, Christodoulos K. Yiallourides and Mersilia Anastasiadou; Institutionalizing restorative justice: paradoxes of power, restoration, and rights, Mara Schiff; Relationality in justice and repair: implications for restorative justice, Susan Sharpe; Rights and restoration in Canada: reflections on practice, law and theory, Brenda Morrison; Conflict resolution theory and practice: challenges that lie ahead, Maria Hadjipavlou. Part III Back to Basics for Restorative Justice: Returning conflict and justice to aboriginal peoples: restorative justice reconsidered, Judah Oudshoorn; Realizing the potential of restorative justice, Evelyn Zellerer; The African concept of Ubuntu and restorative justice, Marelize Schoeman; Restorative pain: a new vision of punishment;Theo Gavrielides; Epilogue: Reconstructing Restorative Justice Philosophy,Theo Gavrielides and Vasso Artinopoulou;; Index.
Customers Who Bought This Item Also Bought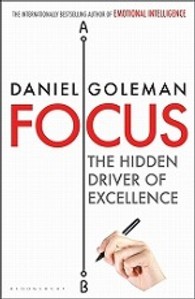 Focus : The Hidden Driver
...
S$ 23.49
for KPC member:
S$ 18.79

WEEKLY BESTSELLERS Under same category
Emoto, Masaru/ Hosoyamada, Noriko (TRN)

Weiss, Brian L./ Weiss, Amy E.