Book Details
Software Project Management (5TH)

Published Date : 2009/05

Binding : Paperback

ISBN : 9780077122799

BookWeb Price : S$ 131.61
Kinokuniya Privilege Card member price : S$ 118.45


Availability Status :

In stock at the Fulfillment Centre.
Usually dispatches within 5 working days.

Stock Information
Store
Shelf Location
Click here
Stock
Singapore Main Store
E11-01
Map
Liang Court Store
-
Bugis Junction Store
-
Important

While every attempt has been made to ensure stock availability, occasionally we do run out of stock at our stores.
Retail store and online prices may vary.
To confirm availability and pricing, please call the store directly.

Retail Store Contact Details and Operating Hours
Book Description

Software project management is a crucial element in successful software and IT development, and requires students to develop an understanding of technical methodology and an appreciation of the many human factors that can play a part in software projects. The new fifth edition of "Software Project Management" has been fully revised and updated to help students to grasp these contrasting skills, and learn about new developments in the discipline. It provides both undergraduate and postgraduate students with a comprehensive introduction to software project management and has enjoyed a loyal following of users since the first edition published.materials, and teacher materials Flexible Assessment for correct placement within the program and progress monitoring Manipulative Modules include cubes, rulers, pattern blocks and more to help students equate maths to activities in their daily lives Building Blocks software contains nearly 200 learning activities featuring immediate remediation, fun maths buddies, and engaging electronic manipulatives
Customers Who Bought This Item Also Bought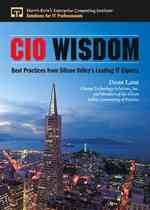 Cio Wisdom : Best Practic
...
S$ 126.38
for KPC member:
S$ 113.74

WEEKLY BESTSELLERS Under same category
Annuzzi, Joseph, Jr./ Darcey, Lauren/ Conder, Shane

Ambler, Scott W./ Lines, Mark