Book Details
Red Necklace -- Paperback

Published Date : 2008/08

Binding : Paperback

ISBN : 9781842556344

BookWeb Price : MYR 42.13
Kinokuniya Privilege Card member price : MYR 37.92


Availability Status :

Our fulfillment centre has the item in stock.
Usually dispatches within 3 working days.

Stock Information
Store
Shelf Location
Click here
Stock
Kuala Lumpur
E22-02, E22-01, E22-03
Map
Important

While every attempt has been made to ensure stock availability, occasionally we do run out of stock at our stores.
Retail store and online prices may vary.
To confirm availability and pricing, please call the store directly.

Retail Store Contact Details and Operating Hours
Book Description

The story of a remarkable boy called Yann Margoza; Tetu the dwarf, his friend and mentor; Sido, unloved daughter of a foolish Marquis; and Count Kalliovski, Grand Master of a secret society, who has half the aristocracy in thrall to him, and wants Yann dead. Yann is spirited away to London but three years later, when Paris is gripped by the bloody horrors of the Revolution, he returns, charged with two missions: to find out Kalliovski's darkest deeds and to save Sido from the guillotine. With a tangle of secrets, a thread of magic and a touch of humour, the follies of the aristocracy and the sufferings of ordinary people are unfolded as their lives move relentlessly towards the tragic and horrific days of the Terror. THE RED NECKLACE is not only a tremendous adventure story but a vibrant and passionate picture of Paris in turmoil and of a large cast of memorable characters.
Customers Who Bought This Item Also Bought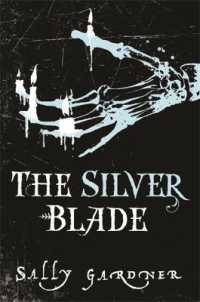 MYR 42.90
for KPC member:
MYR 38.61

WEEKLY BESTSELLERS Under same category