Book Details
Insight Flexi Map: Kuala Lumpur (Insight Flexi Maps) -- Sheet map

Published Date : 2012/05

ISBN : 9781780050393

BookWeb Price : MYR 24.90
Kinokuniya Privilege Card member price : MYR 22.41


Availability Status :

Our fulfillment centre has the item in stock.
Usually dispatches within 3 working days.

Stock Information
Store
Shelf Location
Click here
Stock
Kuala Lumpur
K06-07, K07-07, A01-07
Map
Important

While every attempt has been made to ensure stock availability, occasionally we do run out of stock at our stores.
Retail store and online prices may vary.
To confirm availability and pricing, please call the store directly.

Retail Store Contact Details and Operating Hours
Book Description

"Fleximap Kuala Lumpur" includes 5 maps. The main map is a detailed street map of central Kuala Lumpur (1:12, 500), with points of interest and general tourist information to guide you around the city. The entire Kuala Lumpur urban area is covered in a useful overview map (1:110,000). There is also a map of peninsular Malaysia (1:3,750,000) plus a smaller map of the surrounding countries, while a plan of the Kuala Lumpur metro system is included on the back cover. As well as making the map easy to fold and extra-durable, the laminated finish allows you to mark your itinerary on the map and then wipe it off afterwards. To help you plan your trip and prioritise the must-see sights, "Fleximap Kuala Lumpur" also includes a list - with descriptions and photographs - of 30 recommended sights, divided by theme and linked to the mapping by numbered markers. There is also a handy information section with concise details on getting around the city, tourist offices, money, tipping, opening times, public holidays, telecommunications, emergency telephone numbers, and climate.BM BO BR BS BV BW BY BZ CD CF CG CH CI CL CM CO CR CU CV CY CZ DE DJ DK DM DO DZ EC EE EH ER ES ET FI FK FO FR GA GD GE GF GG GH GI GL GM GN GP GQ GR GS GT GW GY HN HR HT HU IL IM IO IQ IR IS IT JE JM JO KE KG KM KN KW KY KZ LB LC LI LR LS LT LU LV LY MA MC MD ME MF MG MK ML MP MQ MR MS MT MU MW MX MZ NA NC NE NG NI NL NO OM PA PE PL PM PS PT PY QA RE RO RS RU RW SA SC SD SE SI SJ SK SL SM SN SO SR ST SV SY SZ TC TD TF TG TJ TM TN TR TT TZ UA UG UY UZ VA VC VE VG VI YE YT ZM ZWKI KP KR LA LK MH MM MN MO MV MY NF NP NR NU PF PG PH PK PN PR PW SB SG SH TH TK TL TO TV TW UM VN VU WF WS
Customers Who Bought This Item Also Bought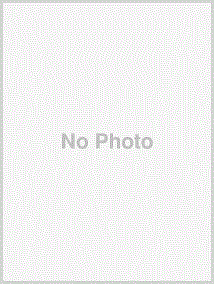 Insight Flexi Map: Dubai
...
By
MYR 24.90
for KPC member:
MYR 22.41
Delivery during Christmas & New Year Holidays

Due to the Christmas and New Year holiday, BookWeb orders will take a longer delivery time. Please take this into consideration when placing your online orders. Thank you.



WEEKLY BESTSELLERS Under same category