ABOUT KINOKUNIYA MALAYSIA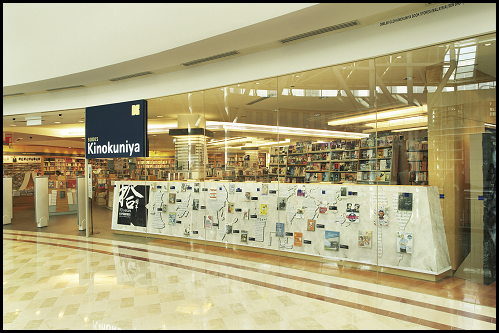 Kinokuniya Malaysia offers the largest range of books with over 300,000 titles in English, Japanese, Chinese and Malay. We are located at Kuala Lumpur City Centre (KLCC) , an international shopping destination and a landmark of Kuala Lumpur.
At Kinokuniya, we are dedicated to being a haven for bibliophiles, as we focus on bringing our customers the best books publishing has to offer.  Our range is extensive, including adult and children's literature, graphic novels, art and design books, social sciences, performing arts, and lifestyle titles. We carry and promote many exciting titles from our selection of Malay books, while our Chinese books and magazines are sourced from both Taiwan and mainland China. Another thing that makes us unique is our Japanese section, which carries not only the latest Japanese bestsellers, but also an interesting selection of manga, art and craft titles, idol photo books, magazines, and catalogues.
Our spacious and tranquil bookish environment, with an abundance of natural light with a full view of the KLCC Park, enhances the browsing experience. We also have friendly informative staffs that provide services to help you find your way with books around the store. To complete the experience is the Coffee Club Express at our Mezzanine floor that offers a space for you to wind down with aromatic coffee and take in the ambience of the store.
We are also into creating a store that promotes arts and lifestyle. Arts and photography exhibitions are held from time to time in the store at the Mezzanine floor where our Arts and Design sphere is located.
We have a sales office located in the bookstore to service business and academic institutions.