OPENING HOURS

Monday  10am - 7pm

Tuesday  10am - 7pm

Wednesday  10am - 7pm

Thursday  10am - 10pm

Friday  10am - 7pm

Saturday  10am - 7pm

Sunday  11am - 6pm

 

 






書籍資料
The Psychedelic Experience: A Manual Based on the "Tibetan Book of the Dead"

出版日期 : 2008/10

Binding : Paperback

ISBN : 9780141189635

BookWeb價格 : A$ 24.94
紀伊國屋會員價格 : A$ 22.45


庫存資料 :

發貨中心現有存貨。
通常3個工作日內發貨。

Stock Information
Store
Shelf Location
Click here
Stock
Sydney
C16-04, A03-09, C17-01
Map
Important

While every attempt has been made to ensure stock availability, occasionally we do run out of stock at our stores.
Retail store and online prices may vary.
To confirm availability and pricing, please call the store directly.

Retail Store Contact Details and Operating Hours
書籍簡介

The Psychedelic Experience, created by the prophetic shaman-professors Timothy Leary, Ralph Metzer and Richard Alpert, is a foundational text that serves as a model and a guide for all subsequent mind-expanding inquiries. In this wholly unique book, the authors provide an interpretation of an ancient sacred manuscript, the Tibetan Book of the Dead, from a psychedelic perspective. The Psychedelic Experience describes their discoveries in broadening spiritual consciousness through a combination of Tibetan mediation techniques and psychotropic substances.
買此商品的顧客也買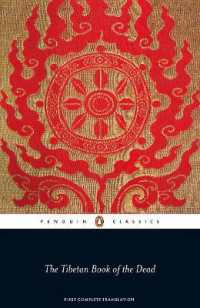 The Tibetan Book of the D
...
作者:
Coleman, Graham (EDT)/ Dalai Lama XIV (INT)/ Dorje, Gyurme (TRN)
A$ 9.95
for KC member:
A$ 8.96

Stewart, Gary L./ Mustafa, Susan D.