Book Details
The Orchid Whisperer : Expert Secrets for Growing Beautiful Orchids

Published Date : 2012/05

Binding : Paperback

ISBN : 9781452101286

BookWeb Price : AED 86.00


Availability Status :

Our fulfillment centre has the item in stock.
Usually dispatches within 3 working days.
Language : English

Stock Information
Store
Shelf Location
Click here
Stock
Dubai
C31-06, C31-05, C33-02
Map
Important

While every attempt has been made to ensure stock availability, occasionally we do run out of stock at our stores.
Retail store and online prices may vary.
To confirm availability and pricing, please call the store directly.

Retail Store Contact Details and Operating Hours
Book Description
Source: ENG
Academic Descriptors: A62503000
Place of Publication: United States
Subject Development: Techniques
Textual Format: Pictorial Treatment
Academic Level: Extracurricular


In this start to finish guide, Bruce Rogers, 'The Orchid Whisperer,' shares his expert tips from more than three decades of breeding and growing orchids. Broken into four parts--buying, growing, the top 12 easy-to-grow types, and decorating, this book covers everything readers need to know to grow healthy orchids that will bloom year after year.
Customers Who Bought This Item Also Bought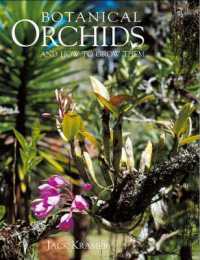 Botanical Orchids and How
...
AED 130.00

WEEKLY BESTSELLERS Under same category
Gardner, Christopher Martin/ Gardner, Basak Guner

Bloom, Jessi/ Boehnlein, Dave/ Kearsley, Paul (ILT)

Gehring, Abigail R. (EDT)