Book Details
Riley Bloom Novel: Whisper -- Paperback

Published Date : 2012/08

Binding : Paperback

ISBN : 9781447200475

BookWeb Price : AED 39.00


Availability Status :

Our fulfillment centre has the item in stock.
Usually dispatches within 3 working days.

Stock Information
Store
Shelf Location
Click here
Stock
Dubai
R13-04, G05-09, F10-09
Map
Important

While every attempt has been made to ensure stock availability, occasionally we do run out of stock at our stores.
Retail store and online prices may vary.
To confirm availability and pricing, please call the store directly.

Retail Store Contact Details and Operating Hours
Book Description

This time Riley might really have bitten off more than she can chew. After begging the Council for a more challenging Soul Catch, she is assigned an actual Roman gladiator Theocoles, the Pillar of Doom. How is Riley, a skinny twelve-year-old, supposed to get through to him? Then she meets the beautiful Messalina, who convinces her that the only way she will convince Theocoles to move on is to become part of his world. Messalina gives Riley a dramatic makeover, transforming her into the beautiful and mature teenager she's always wanted to be. Finally Riley can experience her first boyfriend and her first kiss. With a dream this enchanting, will she ever want to leave?
Customers Who Bought This Item Also Bought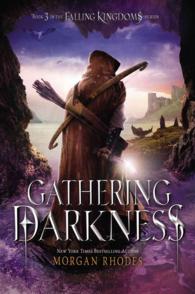 Gathering Darkness (Falli
...
AED 82.00

WEEKLY BESTSELLERS Under same category
Frey, James/ Johnson-Shelton, Nils