Book Details
Usborne Map of the World Jigsaw (Usborne jigsaws) -- Game

Published Date : 2003/10

ISBN : 9780746058251

BookWeb Price : AED 65.00


Availability Status :

Our fulfillment centre has the item in stock.
Usually dispatches within 3 working days.

Stock Information
Store
Shelf Location
Click here
Stock
Dubai
F17-02, F16-16
Map
Important

While every attempt has been made to ensure stock availability, occasionally we do run out of stock at our stores.
Retail store and online prices may vary.
To confirm availability and pricing, please call the store directly.

Retail Store Contact Details and Operating Hours
Book Description

This jigsaw is illustrated in great detail by Colin King and features engaging light-hearted colour images related to each of the continents and countries of the world. It aims to encourage children to develop first geography skills and gain a greater awareness of the world around them, and the relationship between continents and countries.
Customers Who Bought This Item Also Bought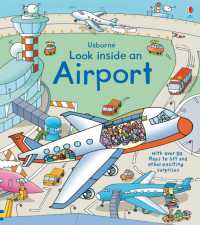 Look inside an Airport (U
...
By
Jones, Rob Lloyd/ Tognetti, Stefano
AED 65.00

WEEKLY BESTSELLERS Under same category
Trumbauer, Lisa/ Rogers, Betsy (EDT)

Lonely Planet Publications (COR)