Book Details
Between the Lines -- Paperback

Published Date : 2012/07

Binding : Paperback

ISBN : 9781444740974

BookWeb Price : AED 65.00


Availability Status :

Our fulfillment centre has the item in stock.
Usually dispatches within 3 working days.

Stock Information
Store
Shelf Location
Click here
Stock
Dubai
R13-02, R12-03, G05-13
Map
Important

While every attempt has been made to ensure stock availability, occasionally we do run out of stock at our stores.
Retail store and online prices may vary.
To confirm availability and pricing, please call the store directly.

Retail Store Contact Details and Operating Hours
Book Description

An enchanting YA novel from Number One bestselling author Jodi Picoult, co-written with her teenage daughter. Delilah knows it's weird, but she can't stop reading her favourite fairy tale. Other girls her age are dating and cheerleading. But then, other girls are popular. She loves the comfort of the happy ending, and knowing there will be no surprises. Until she gets the biggest surprise of all, when Prince Oliver looks out from the page and speaks to her. Now Delilah must decide: will she do as Oliver asks, and help him to break out of the book? Or is this her chance to escape into happily ever after? Read between the lines for total enchantment ...
Customers Who Bought This Item Also Bought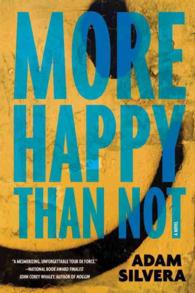 AED 82.00

WEEKLY BESTSELLERS Under same category