تفاصيل الكتاب
Genius: Richard Feynman and Modern Physics

تاريخ الطبع. : 1994/04

Binding : Paperback

رقم الكتاب المتسلسل ( أي أس بي إن) : 9780349105321

مبلغ البوك ويب : AED 98.00


المعلومات المتعلقة في المخزون :

تتواجد الأغراض لدى مركز التزويد التابع لنا . يستغرق الطلب عادة ثلاثة أيام عمل .

Stock Information
Store
Shelf Location
Click here
Stock
Dubai
C37-04, C37-03, C38-00
Map
Important

While every attempt has been made to ensure stock availability, occasionally we do run out of stock at our stores.
Retail store and online prices may vary.
To confirm availability and pricing, please call the store directly.

Retail Store Contact Details and Operating Hours
شرح تفاصيل الكتاب

Richard Feynman was the most brilliant and influential physicist of our time. Architect of quantum theories, enfant terrible of the atomic bomb project, caustic inquisitor on the space shuttle commission, ebulent bongo-player and storyteller - Feynman played a bewildering assortment of roles in the science of the post-war era. A brilliant interweaving of Richard Feynman's colourful life and a detailed and accessible account of his theories and experiments.
الزبائن الذين قاموا بشراء هذا المنتج ، قاموا أيضا بشراء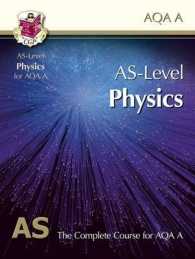 As-level Physics for Aqa
...
عن طريق
Cgp Books/ Cgp Books
AED 130.00

أفضل إصدارات الكتب الإنجليزية ضمن نفس القسم
Hawking, Stephen/ Mlodinow, Leonard

Dennis, Johnnie T./ Moring, Gary

Tipler, Paul A./ Llewellyn, Ralph

Coughlan, G. D./ Dodd, J. E./ Gripaios, B. M.